DAVID SPENCER
is winner of a 2000 Kleban Award for excellence in theatre lyrics, and both a 2002 Richard Rodgers Development Award and a 2002 Gilman and Gonzalez-Falla Commendation Grant for his upcoming musical THE FABULIST, an epic fable of Aesop, for which he has written music and lyrics (book by Stephen Witkin based on the novel by John Vornholt). He is also librettist and lyricist to composer Alan Menken, for THE APPRENTICESHIP OF DUDDY KRAVITZ based on the novel by Mordecai Richler, an all-new version of which is actively in progress (2005). Also in collaboration with Mr. Menken, he was lyricist (and co-librettist with Alan Brennert), for the 1992 SF musical WEIRD ROMANCE (Original Cast Album on Columbia Records, published version by Samuel French), whose revival as a concert staged reading for the York Theatre's Musicals in Mufti series in 2004 was so strikingly successful that a revision for a new production is also under way. Among his other credits: the English Adaptation and New Lyrics for LA BOHéME at the Public Theatre; and the music and lyrics for PULP, a one act musical (book: Bruce Peyton) that has been produced in various regional venues.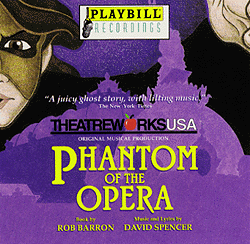 In collaboration with librettist-director Rob Barron, he also written music, lyrics and orchestrations for all-new, young audience versions of THE PHANTOM OF THE OPERA and LES MISÉRABLES, both commissioned by Theatreworks/USA (preëminent producers of YA theatre in the country). which "pushed the sophistication envelope" for YA theatre and have toured the country to audience acclaim and rave reviews. A Cast Album of Phantom—the only show in Theatreworks' venerable near 50-year history to be commercially recorded and their bestselling musical ever—was the inaugural release on the on Playbill label, and the composer-lyricist was, in 1996, awarded his first Gilman & Gonzalez-Falla Theatre Foundation Commendation Grant for his work on the score. Phantom is currently on its seventh cross country tour.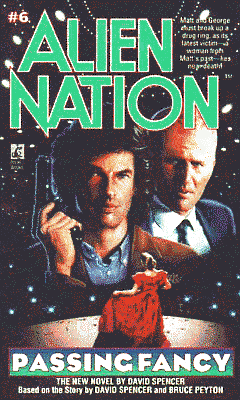 Books:

Mr. Spencer also drew upon his theatrical background to write PASSING FANCY, an original novel based on the TV series ALIEN NATION, which was published by Pocket Books in November, 1994 (to fan acclaim and—unusual for a tie-in novel—even some critical accolades), which became the most popular and bestselling title of the franchise. And Spring 2005 will see the release of his THE MUSICAL THEATRE WRITER'S SURVIVAL GUIDE, a wholly unique volume for professionals and fans alike, that has already garnered some significant industry praise (click on the link to read more; click on the following links to pre-order at Amazon.com, Amazon.ca, Amazon.co.uk and Barnes and Noble.com.

He is on the faculty of the BMI-Lehman Engel Musical Theatre Workshop and a member of The Dramatists Guild. He has written free-lance articles for various national and local publications, and has been a drama critic steadily since 1972.