---
Scroll Down for New Edition Content!


Latest Upload: April 8, 2013


Celebrating SEVENTEEN Years on the web!
Standard advisories, plus legal notices and disclaimers, are at the bottom of the home page.
Current Edition Uploaded: 4/8/13


SCRIPT CONSULTATION SERVICE

Specialist in Submitting to Grant Competitions and Producers
Improve Your Work, Improve Its Appearance, Improve Your Chances!
Plays, screenplays and musicals

Click here for details

For previous reviews of current or recent attractions,
as well as a partial selection of archival material
see regional indexes at the bottom
of the Home Page.
New Features This Edition:
New York critic David Spencer reviews:
About product in more ways than one ...
Kinky Boots
Book by Harvey Fierstein
Music and Lyrics by Cyndi Lauper
Based on a screenplay by Geoff Deane and Tim Firth
Starring Stark Sands and Billy Porter
Directed and Choreographed by Jerry Mitchell
Al Hirschfeld Theatre
Remeember that other, crappy play about
controversial tabloid columnist Mike McAlary?
Well, this one's a whole lot better.
And may well be the theatrical event of the season ...
Lucky Guy
by Nora Ephron
Directed by George C. Wolfe
Starring Tom Hanks
also featuring Peter Scolari, Christopher MacDonald, Courtney B. Vance
Dierdre Lovejoy, Richard Mausur, Peter Gerety
and Maura Tierney
Broadhurst Theatre
Whatever you'd do for a Klondike Bar
is nuthin compared to what they'd do
for a big red car ...
Hands on a Hardbody
Book by Doug Wright
Lyrics by Amanda Green
Music by Amanda Green and Trey Anastasio
Based on a documentary film by S.R. Bindler
Musical Staging by Serge Trujillo
Directed by Neil Pepe
Featuring Keith Carradine and Hunter Foster
Brooks Atkinson Theatre
Maybe just wake me in time for lunch ...
Breakfast at Tiffany's
Adapted for the stage by Richard Greenberg
from the novella by Truman Capote
Directed by Sean Mathias
Starring Emilia Clarke and Cory Michael Smith
with George Wendt and Suzanne Bertish
Cort Theatre
Romance is much more interesting over this way ...
Talley's Folly
by Lanford Wilson
Directed by Michael Wilson
Starring Danny Burstein and Sarah Paulsen
A Production of the Roundabout Theatre Company
at the Laura Pels Theatre
Sassy broad. Housewife. Governor Richards ...
Ann
Written by and starring Holland Taylor
Directed by Benjamin Endsley Klein
Vivian Beaumont Theater
at Lincoln Center

They were there ... Stonewall ...
Hit the Wall
by Ike Holter
Directed by Eric Hoff
Barrow Street Theatre
Ahh, they're just a coupla clowns ...
Old Hats
Created and Performed by Bill Irwin and David Shiner
Music by and featuring Nellie McKay
Directed by Tina Landau
The Pershing Square Signature Center
Ooo-ooo, Ooo-ooo ...
No, it's not Joe E. Ross. It's ...
Kafka's Monkey
Based on A Report to an Academy by Franz Kafka
Adapted by Colin Teevan
Directed by Walter Meierjohann
Starring Kathryn Hunter
A Production of the Young Vic
Baryshnikov Arts Center
Philadelphia critic Claudia Perry reviews:
The road tour that's second to nun ...
Sister Act
Music by Alan Menken
Lyrics by Glenn Slater
Book by Cheri Steinkellner & Bill Steinkellner
Additional Book Material by Douglas Carter Beane
Choreographed by Anthony Van Laast
Directed by Jerry Zaks
A Chekhovian blend of sad and funny ...
Good People
by David Lindsay-Abaire
Directed by Bernard Havard
Walnut Street Theatre
With Cat! Like! Tread!
The Pirates of Penzance
by Gilbert & Sullivan
Adapted & Directed by Keith Baker
Bristol Riverside Theatre
San Francisco critic Judy Richter reviews:
With! Just! Cats!
Cats
Music by Andrew Lloyd Webber
Based on "Old Possum's Book of Practical Cats" by T.S. Eliot
Directed & choreographed by Robyn Tribuzi
Presented by Broadway By the Bay
Fox Theatre

Mild musical life portraiture ...
john and jen
Music by Andrew Lippa
Lyrics by Tom Greenwald
Book by Tom Greenwald & Andrew Lippa
Directed by Jay Manley
Hillbarn Theatre
Florida critic Marie J. Kilker reviews:
The issue of Prejudice reduced to Platitude ...
In the Book of
by John Walch
Directed by Kate Alexander
Florida Studio Theatre's Gompertz Theatre
Musical autobiography from a radio therapist.
(Really) ...
Under the Radar
Written and Performed by Lynne Bernfield
Directed by Pam Wiley; Co-directed by Jimmy Hoskins
Glenridge Performing Arts Center
What do
THE LYONS by Nicky Silver
HAPPY BIRTHDAY, WANDA JUNE by Kurt Vonnegut
THE WHIPPING MAN by Matthew Lopez
PIAF PLUS performed by Dance Kaleidoscope
9 TO 5: THE MUSICAL by Dolly Parton and Patricia Resnick
and
THE GREAT AMERICAN SONGBOOK SERIES
with Michael Feinstein and Barbara Cook
have in common ... ?
The American Theatre Critics Association Mid-Year Conference in Indianapolis

See Indexes below for many more current and archived reviews!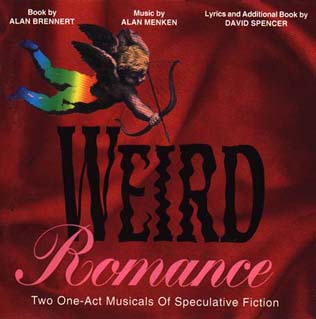 Copyright (c)2013 by TheatreNet Enterprises
*Aisle Say is updated bi-weekly. Depending upon the variables of staff schedules, official opening dates of new productions, and accessibility of the website's Internet service provider, each new edition will appear in the time-window between Sunday night and Wednesday morning. The Home Page will always display the date of upload..
Aisle Say welcomes reader response.


or write to aislesay@aol.com
Aisle Say is a main listing, under "Magazines" at
Theatre Central
the 'net's primary Guide to Web Theatre pages.
AISLE SAY is not, nor has ever been, nor would ever be, under any circumstances you could possibly devise, imagine or postulate, in this or any alternate universe, connected to or associated with the similarly titled column by Carolyn Albert, appearing in the monthly hard copy publication Singles Almanac
In 1996, Carolyn Albert, plaintiff, began legal proceedings against David Spencer, defendant, the webmaster of this 'zine, claiming trademark infringement (specifically deliberate misappropriation and likelihood of confusion) over the use of the phrase AISLE SAY as an identifying mark. The case ultimately went to trial in U.S. District Court, Southern District of New York, on February 24,1998. There was no immediate decision rendered on that date; nonetheless Ms. Albert's claim of misappropriation (understood as theft with conscious intent to capitalize on the plaintiff's "good name") was dismissed out of hand. To settle the "confusion" issue, two noble young attorneys (Eric Weinstein on behalf of Carolyn Albert, Jon Muskin on behalf of David Spencer), were instructed by the judge to prepare briefs.
In a decision rendered subsequently by the Honorable John S. Martin, on August 20, 1998, the charges brought about by Ms. Albert against Mr. Spencer were dismissed -- and it was deemed legally proper for the AISLE SAY website to continue using its title. Ms. Albert will, likewise, continue using the title to identify her column; for the record, her right to do so was never challenged by Spencer or any representative of the AISLE SAY cyber-zine. Basically because we couldn't care less. Life is just too damn short for some things. In any event, we went along for the ride, and she had her day in court. It was worth the two grand in fees and court costs to be rid of her. Which we, happily, remain unto this day.
It is worth noting that the attorneys for both parties were obtained through the New York City-based Volunteer Lawyers for the Arts, which is herewith recommended to any financially qualifying person in an artistic bind requiring legal remedy.