Scroll Down for New Content!

March 4, 2014
(New Edition on the Way in late April - Please See Note Below)





Celebrating EIGHTEEN Seasons on the web!
Standard advisories, plus legal notices and disclaimers, are at the bottom of the home page.
Current Edition Uploaded: 3/4/14



SCRIPT CONSULTATION SERVICE

Specialist in Submitting to Grant Competitions and Producers
Improve Your Work, Improve Its Appearance, Improve Your Chances!
Plays, screenplays and musicals

Click here for details

Sorry yet again for more lateness.
This time the "culprit"—seems such an inappropriate word for it—
is that my and Alan Menken's musical The Apprenticeship of Duddy Kravitz
(based on the novel by Mordecai Richler) is finallyfinallyfinally
going to be in full production, debuting at the Segal Centre in Montreal
in a little over a year (July 2015), directed by Austin Pendleton.
And no sooner did the contracts get signed than all kinds of work began,
from creating an up-to-date and comprehensive piano-vocal score
(and with my being the obsessive chronicler of which draft contained which material,
that task naturally fell to me) to targeting rewrites to creating casting lists
—of Canadian actors, a playing field I know somewhat better
than most Yanks, from all the Canuck teevee I watch,
but not nearly as well as I'd like to—or will!
So of course the extracurricular avocation got back-burnered.

That, plus teaching, plus life, plus an imminent short trip to Toronto
(where there'll be even more theatre to review) has had me writing
reviews on the fly, but not quite able to catch up, polish or format for upload.
And this is the biggest crunch of the season for critics: opening after opening
with seemingly no respite. So I'm overextended to boot.

Thus I beg your indulgence; I think realistically the next ish will be uploaded
around the last week of April, first week of May.
Earlier if I can, but on the calendar those weeks
seems blessedly uncluttered. So, fingers crossed ...

And as ever and always, I thank you for hanging in!

For previous reviews of current or recent attractions,
as well as a partial selection of archival material
see regional indexes at the bottom
of the Home Page.
New Features This Edition:
New York critic David Spencer reviews:
San Francisco critic Judy Richter reviews:
Philadelphia critic Claudia Perry reviews:
Florida critic Marie J. Kilker reviews: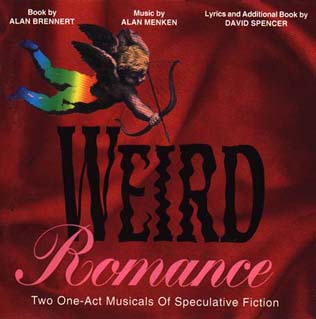 Copyright (c)2013 by TheatreNet Enterprises
*Aisle Say is updated bi-weekly. Depending upon the variables of staff schedules, official opening dates of new productions, and accessibility of the website's Internet service provider, each new edition will appear in the time-window between Sunday night and Wednesday morning. The Home Page will always display the date of upload..
Aisle Say welcomes reader response.


or write to aislesay@aol.com
Aisle Say is a main listing, under "Magazines" at

Theatre Central

the 'net's primary Guide to Web Theatre pages.
AISLE SAY is not, nor has ever been, nor would ever be, under any circumstances you could possibly devise, imagine or postulate, in this or any alternate universe, connected to or associated with the similarly titled column by Carolyn Albert, appearing in the monthly hard copy publication Singles Almanac
In 1996, Carolyn Albert, plaintiff, began legal proceedings against David Spencer, defendant, the webmaster of this 'zine, claiming trademark infringement (specifically deliberate misappropriation and likelihood of confusion) over the use of the phrase AISLE SAY as an identifying mark. The case ultimately went to trial in U.S. District Court, Southern District of New York, on February 24,1998. There was no immediate decision rendered on that date; nonetheless Ms. Albert's claim of misappropriation (understood as theft with conscious intent to capitalize on the plaintiff's "good name") was dismissed out of hand. To settle the "confusion" issue, two noble young attorneys (Eric Weinstein on behalf of Carolyn Albert, Jon Muskin on behalf of David Spencer), were instructed by the judge to prepare briefs.
In a decision rendered subsequently by the Honorable John S. Martin, on August 20, 1998, the charges brought about by Ms. Albert against Mr. Spencer were dismissed -- and it was deemed legally proper for the AISLE SAY website to continue using its title. Ms. Albert would, likewise, continue using the title to identify her column; for the record, her right to do so was never challenged by Spencer or any representative of the AISLE SAY cyber-zine. Basically because we couldn't have cared less. Life is just too damn short for some things. In any event, we went along for the ride, and she had her day in court. It was worth the two grand in fees and court costs to be rid of her. Which we, happily, remained until her passing in 2010. Actually, we're still rid of her. May she rest in peace.
It is worth noting that the attorneys for both parties were obtained through the New York City-based Volunteer Lawyers for the Arts, which is herewith recommended to any financially qualifying person in an artistic bind requiring legal remedy.